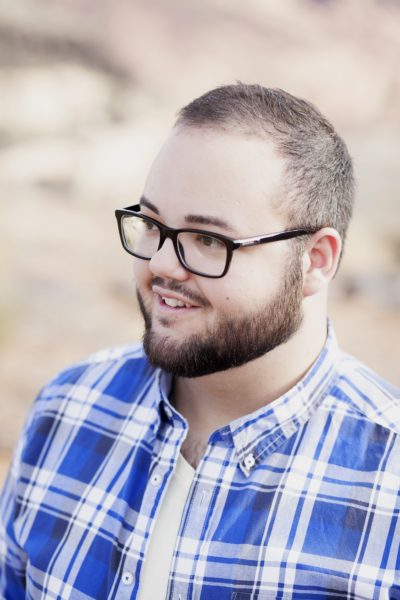 About Randy
Celebrant Randy C. Thomson currently lives with his partner, Brandon, in Ivins, Utah. Located just outside of conservative Saint George, in southwest Utah, where he has called home for nearly a decade.
Randy is endorsed by the Humanist Society as a Humanist Celebrant (Minister), and regularly officiates weddings, provides secular and humanist invocations at government & public meetings, and offers other humanist services and advice.
Randy has served as an advocate for over a decade – beginning at the age of 17, while homeless, he joined the SLC Pride Center's Youth program and immediately was asked to join the Leadership Council to organize a lobbying effort with the state legislature on issues of equality, while also simultaneously planning that's years Queer Prom. It was here that ignited Randy's inner fire for social and political activism.
Fast forward to today, after building over a decade of experience as a community activist, Randy founded (YASU) Youth Advocates of Southern Utah, hoping to bring at-risk and homeless youth the opportunities, resources, love, and support that he once received as a youth.
---

Youth Advocates of Southern Utah, a secular non-profit organization, works to ensure a safe haven that provides essential resources and supportive services for homeless, runaway, unaccompanied, abandoned, and at-risk youth in Southern Utah and surrounding areas.